From a Sicilian travel blogger always trying to improve his English even better. Now I live not only in Agrigento, but also in Valtellina - Lombardy, Northern Italy. Not far from Milan and Turin, Switzerland, Austria, France and other European countries.
giovedì 28 luglio 2011
America's Meanest Airlines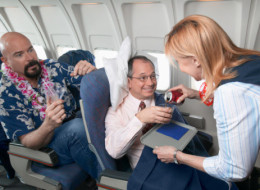 Are these airlines really meanest? Who knows...
Read the Article at HuffingtonPost
Posted by

Calogero Mira
at 22:59