From a Sicilian travel blogger always trying to improve his English even better. Now I live not only in Agrigento, but also in Valtellina - Lombardy, Northern Italy. Not far from Milan and Turin, Switzerland, Austria, France and other European countries.
Portugal, Porto, Lisbon and Faro - South Africa and...
giovedì 28 luglio 2011
America's Meanest Airlines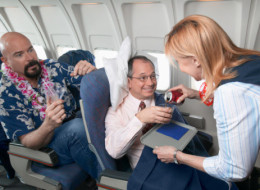 Are these airlines really meanest? Who knows...
Read the Article at HuffingtonPost
Travel & sharing
Follow @CalogeroMiraEng
Tweet
Condividi su FriendFeed
Share in Sonico
Calogero Mira
I'm on
Crete, Greece @ Amazon.co.uk and Amazon.ca
Travel and wines @ Amazon.com and Amazon.ca
Travelling 2 Jersey Shore
Nature @ Amazon.com, Amazon.co.uk and Amazon.ca - Birdwatching and ornitology - Shells malacology